Endpoint Security - with Enhancements!
Comprehensive, Validated and Live AV Patterns updated by the minute
Ransomware Recovery Manager Enterprise - Buy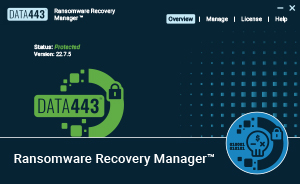 For mutli-user, multi-office, multi-segment installations

The rise of ransomware with nefarious intentions has many asking, "How can I avoid hemorrhaging millions of dollars to ransomware technology?"


The answer is simple. Data443's Ransom Recovery Manager™
provides 100% total recovery from all ransomware attacks. RRM provides instantaneous full device (and data) recovery with our monitor, reboot, and restore technology with scalability.


Selective administrator controls from a centralized console allow easy management of bulk policies, enforcement points, and options that provide easy recovery from any ransomware, virus and or disk corruption behavior.


RRM allows for protection of specific or all directories amongst your workgroup with a focus on end user privacy, security, and protection. With RRM you can protect your mean time to recovery from infection, collapse any lateral infections immediately and distribute widely across your enterprise in seconds.


Buy today to enjoy reduced insurance and risk costs that are often associated with technical controls that enact policies.

Data443 Antivirus Protection Manager - Buy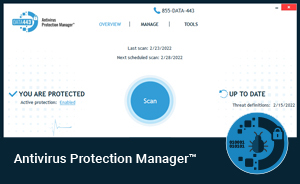 Never have to wonder "am I safe?"


Data443™ Antivirus Protection Manager utilizes an industry leading antivirus engine that updates live patterns to the minute, scans all portions of your machine (including usb), protects all ports and provides live alerts as needed.


All of this can be deployed in seconds with our silent installer. Antivirus Protection Manager integrates with our larger Data443 family of products for total data security.

Ransomware Recovery Manager Enterprise 20 seats - Free Trial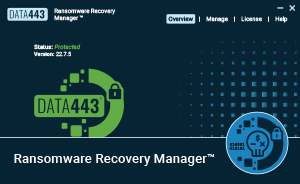 Start your free 30 trial today!

Data443 Antivirus Protection Manager - FREE TRIAL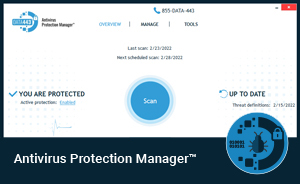 Start your free 30 trial today!